The North Face
Bring The Rain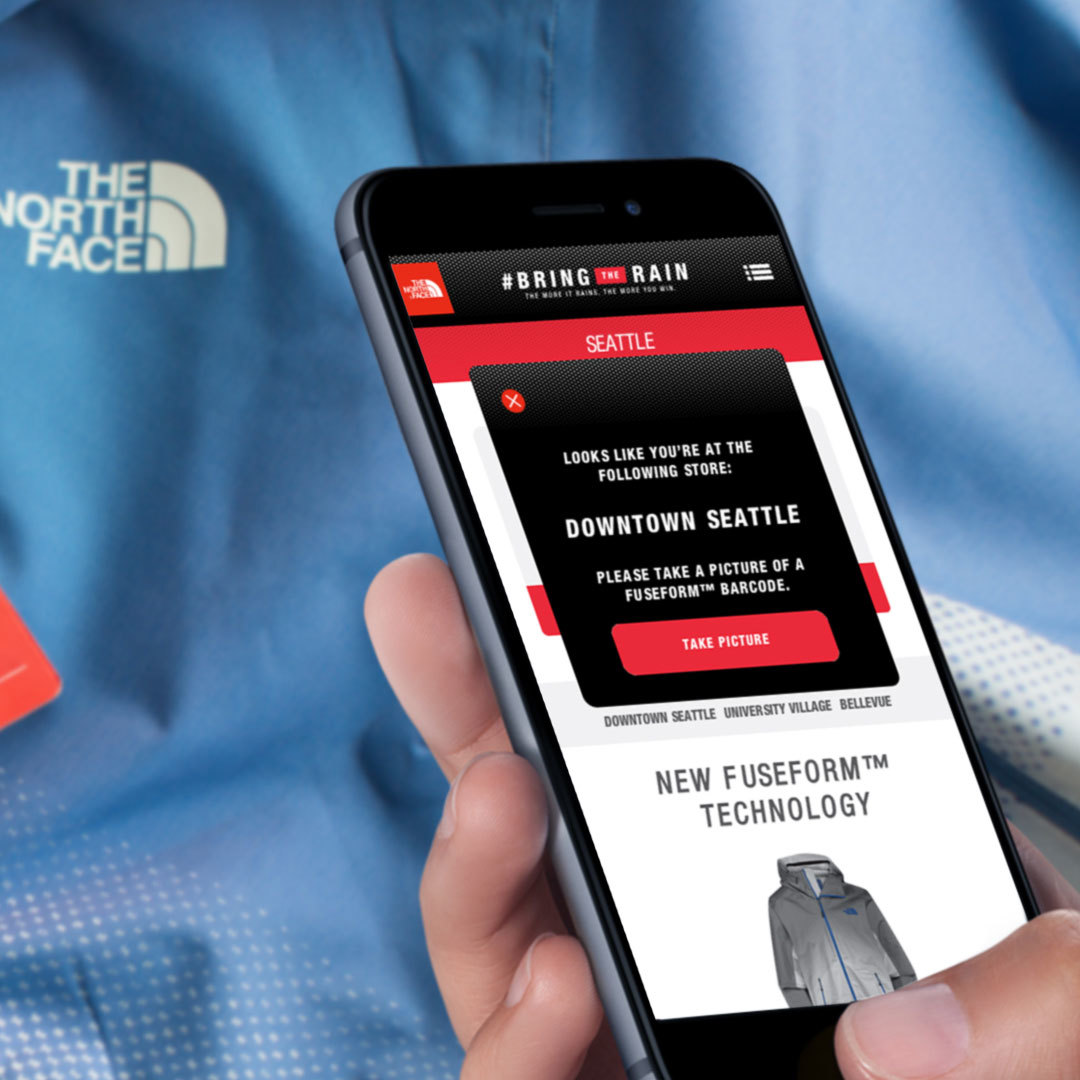 The first real-time weather activated retail campaign.
When most people think of The North Face, they think winter. The brand is not top of mind once the weather warms. Our solution? Gamify spring weather to drive in-store traffic. With Bring The Rain each time it rained, the contest was live. Everyone had 24 hours to get to The North Face for a chance to win a free FuseForm jacket – their newest rainwear. In 5 cities over 4 weeks, we earned 10 million media impressions, 47,000 site visits and nearly 6,000 opt-in SMS alerts.
Digital,
Social,
Case Study
4 weeks, 47k visits to the site, 91% via mobile device.